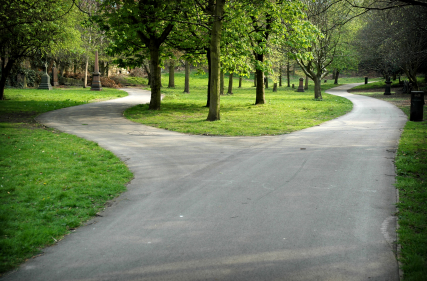 Yesterday I gave the first reason couples grow apart. Today, I'll give you three more reasons.
Reason 2: Too much talking and not enough listening
When one spouse does all the talking, there's usually two spouses not listening. Think about it: if you're doing all the talking, you're not listening to your spouse. And, chances are good that your spouse tuned you out a while ago. You've heard the saying about two ears and one mouth, and it's still true. For the sake of your spouse and your marriage, listen twice as much as you talk, and thus show your spouse that you're paying attention to what he/she has to say.
Reason 3: Lack of attention
Imagine you'e having a conversation with someone, but are paying more attention to something that is on TV. Unless you're amazingly talented, your lack of attention is going to cause you to grow detached from what's being said in the conversation. The same thing can happen in your marriage. When you're giving other things more attention than your spouse and marriage, you're going to eventually drift apart from your spouse. As humans we tend to nurture what we pay attention to. To keep from growing apart from your spouse, you're going to have to give him/her your attention.
Reason 4: Lack of affection
The word affection here doesn't necessarily mean sex (although that's necessary), rather a gentle feeling of fondness or liking. For a husband and wife to continue to grow closer to one another, they are going to need to shower one another with kind words, non-sexual and sexual touching, and general feelings of goodwill. As couples do this on a regular basis, they wil find themselves liking one another better and deepening their bond. Without affection, however, couples will set themselves up to slowly grow apart from one another.
Come back tomorrow to read the next two reasons couples grow apart from one another.
Copyright © 2012 Kevin B. Bullard. All Rights Reserved. Permission granted to use and reproduce with proper source citation.